A Class Paint and Body Repair: Kissimmee/Orlando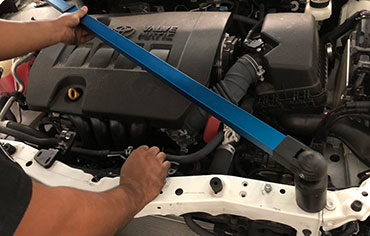 Trusted Since 1996
Since 1996 A-Class Paint & Body Repair has quickly made a name for itself as the premiere custom paint and auto body repair shop in Florida. This is over 25 years of experience and our staff's continual pursuit for excellence. A-Class Paint & Body Repair prides itself by providing our customers with old school top quality with a new school flare. The basis for our quality is solid work ethic coupled with the need to supply perfection for even the smallest job. But hey, don't take our word for it. Check out our gallery as well as the rest of the site, and you will immediately see that our work speaks for itself.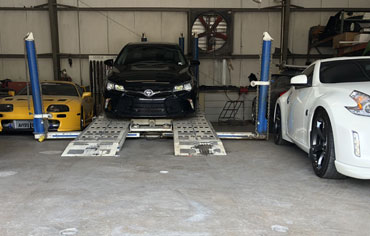 Quality Work at a Fair Price
In this day and age, it's hard to find an honest auto body shop that will price fairly. The reason why A-Class Paint & Body Repair has such a large clientele is due to our quality work and fair pricing. That is why A-Class Paint & Body Repair has painted and repaired over hundreds of vehicles with barely any advertising. Like a trusted family doctor or lawyer, you can rest assured that referrals will be treated with the same honesty and respect as we do with all of our customers.
Not Just a Clever Name
Due to our level of quality, work ethic and honesty, A-Class Paint & Body Repair has proven that the company name is not just a clever name. It is a symbol to show that quality and honest pricing is not an idea of the past. A-Class Paint & Body Repair is a shining example of what an auto body shop should be. Quality work, hard working employees, and honest pricing is what we offer. If you are in the Orlando/Kissimmee area, come by our shop and see our quality of work for yourself. We provide free estimates and insurance jobs are welcome.
Advantages

Free Towing For Clients
A Class Paint and Body Repair offers complimentary towing to all of our clients. Don't risk damaging your car further by driving it after an accident.

Free Estimates
We will gladly give you a free estimate. Just schedule and appointment and we will be happy to help you.

Works With All Insurance Companies
We work with all insurance companies including Allstate, Geico, Progressive & more.